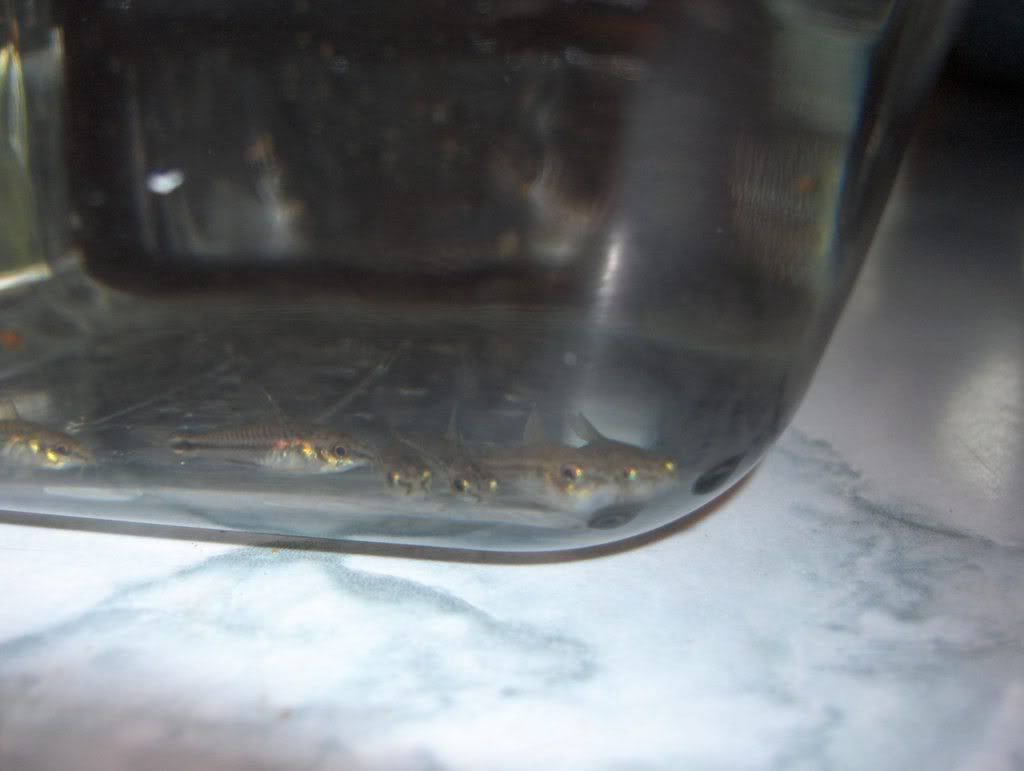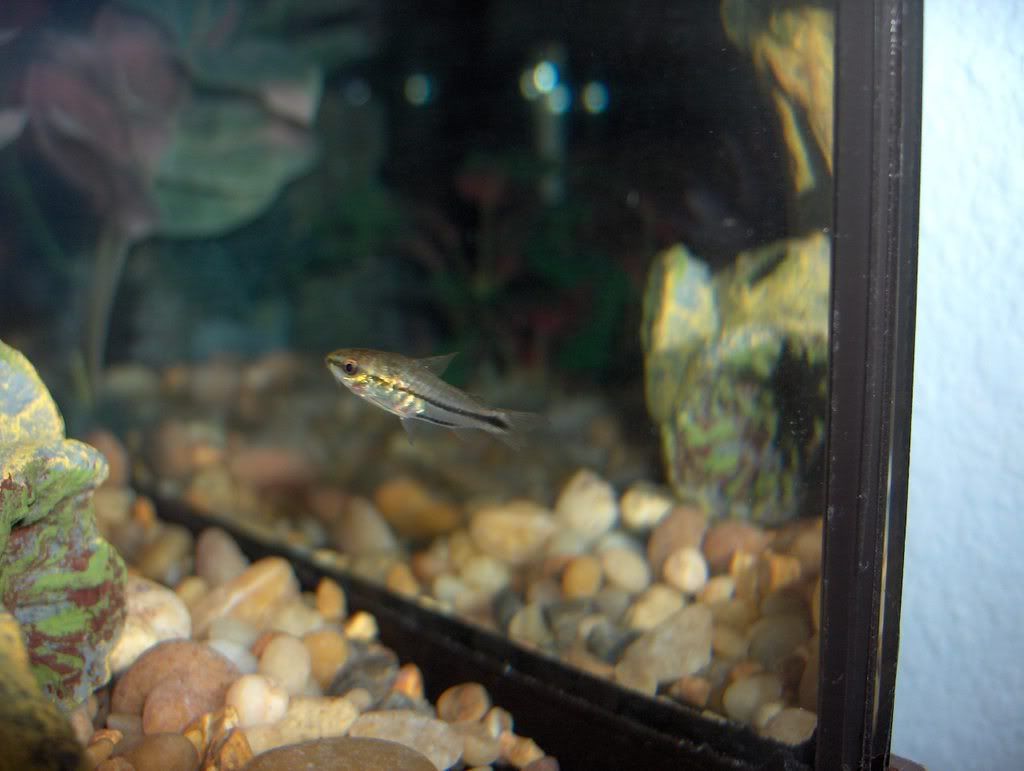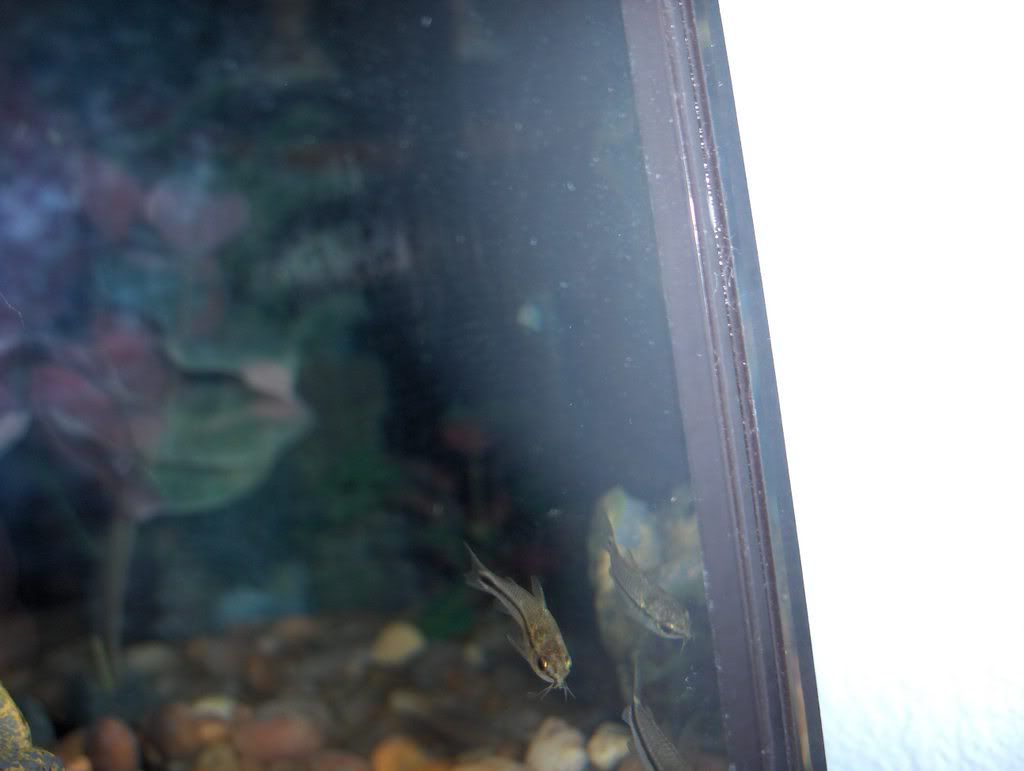 I've wanted some of these guys for awhile but can't always find them. Since they're small I bought 6 so they can schoal together properly. Sometimes they do but other times they all go off in different directions and do their own thing. Anyway they have all survived their first week and first water change and seem happy in my 16 gal. It was sure hard to see them while siphoning out the water!
When I first put the pygmies in my swordtail male chased them and was very abusive so one sustained some fin damage. Of course the swordtail was removed immediately--he has been a real thorn in my side. He's now back in the 20 gal. with platies, guppies, cories and UDC. So far he's ok--only pecking the others a bit if they're in his way too much. I only keep him because I've had him the longest of any of my fish and we've been through a lot together. Somehow he survived all my newbie inexperience with fish keeping.
Of course it helps that he is also quite beautiful.