Just wanted to share something here--
My first cories were a leucomelas and an albino aeneus. They were housed with a number of different fish over the time I had them. None of the other fish bothered my leucomelas but I saw some of my danios, a red eye tetra and a gold barb attack my albino. Of course they were separated immediately but the end result was my albino had extreme fin damage.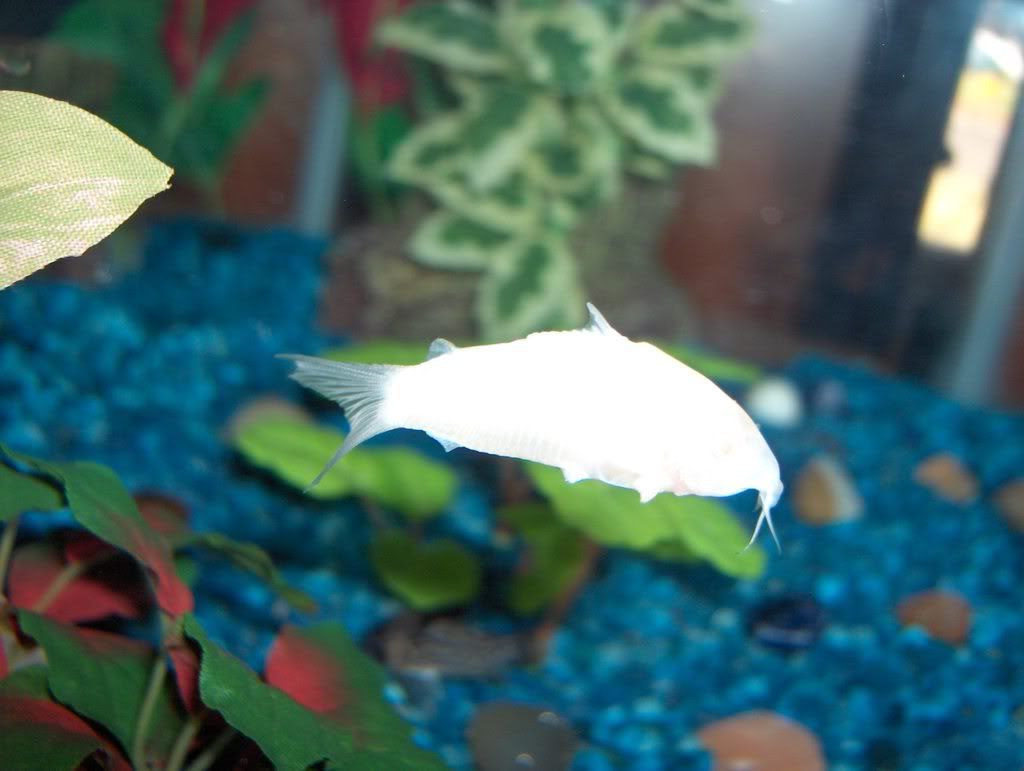 The flash washed him out but you get the idea what shape he was in from this pic. He still got around fine and lived on for quite awhile.
Now I won't put any of my cories with danios, tetras or barbs just to be safe.